Today 28th of Jan 2022
In the North changeable, towards the South quite sunny: A cold front reaches the Alps.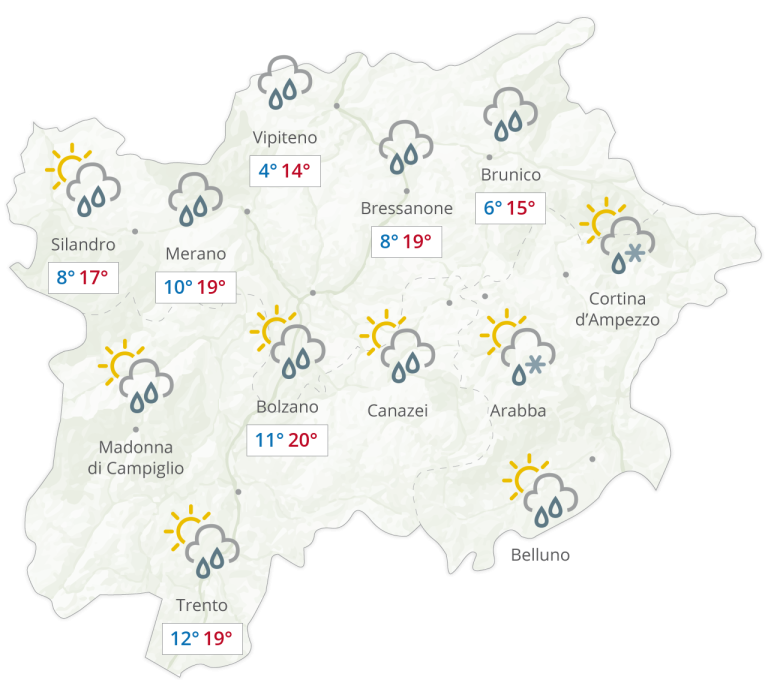 The weather
On the border to Austria some snow showers, especially in the early morning towards the East. In the South sunny weather. Maximum temperature between 1° and 13°.
Mountain weather
On the main alpine crest some snow showers especially. Dry and partly sunny conditions on the mountains in the South. Strong north wind, colder.
Tomorrow 29th of Jan 2022
Quite sunny weather: Strong northerly upper level flow will determine the weather conditions.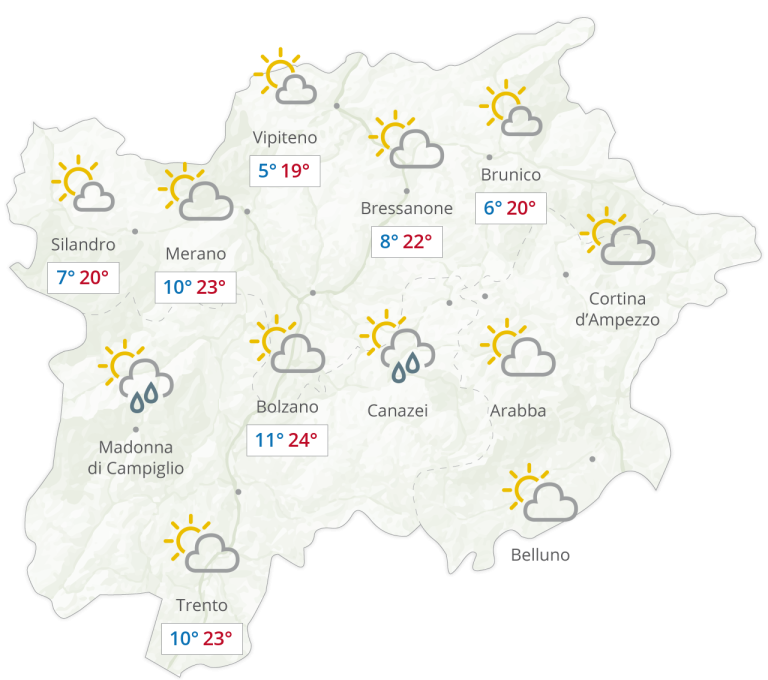 The weather
Cloudy sky with some snow showers along the main alpine crest in the morning. Sunny weather during the course of the day. Top temperatures between 2° and 10°.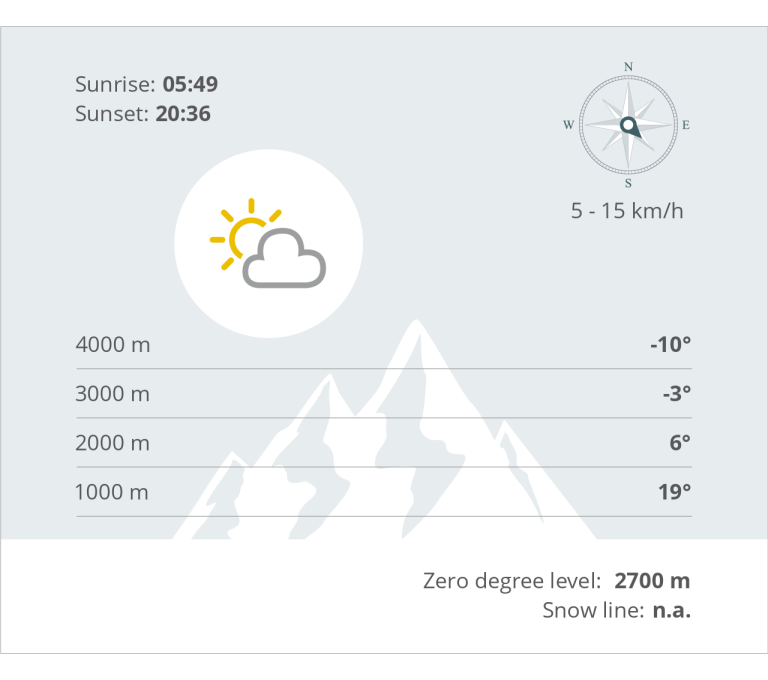 Mountain weather
Cloudy sky with some showers on the northern mountains. Sunny weather in the afternoon. Strong winds on the tops and increasing temperatures.
sunday
30
Cloudy
max: 14°
min: -5°

monday
31
Very cloudy
max: 10°
min: -5°

tuesday
01
Dull, slightly snowfall
max: 10°
min: -6°

wednesday
02
Dull, slightly snowfall
max: 10°
min: -5°
HOLIDAY PACKAGES