Today 20th of Sep 2021
Sun and clouds: Low pressure conditions and humid air masses determine the weather over the Alps.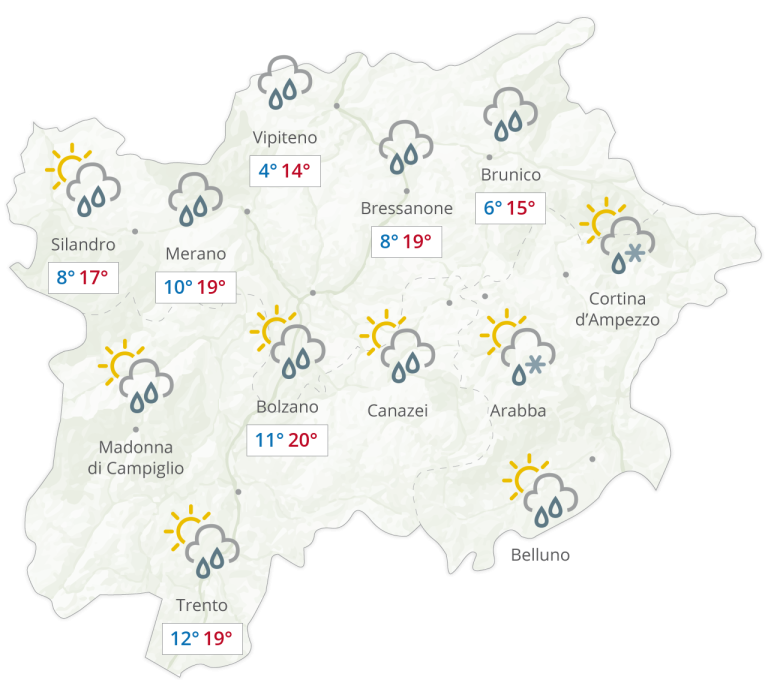 The weather
Many clouds with only some sunny spells especially in the morning. In the afternoon some rain showers. Föhn winds in the northern valleys. Maximum values between 15° and 23°.
Mountain weather
In the afternoon more clouds and some rain showers.
Tomorrow 21st of Sep 2021
Very sunny: High pressure conditions.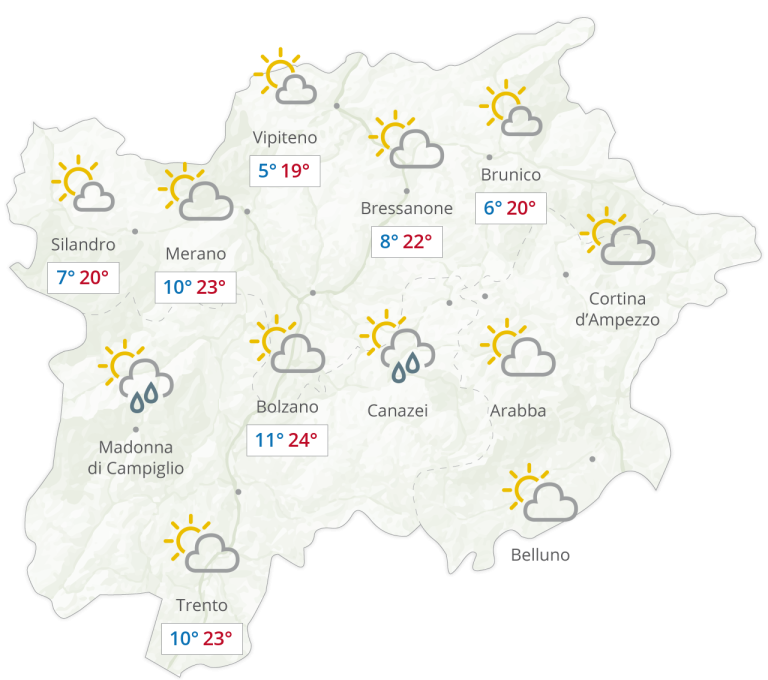 The weather
After some local low stratus clouds sunny weather. Highs from 15° to 24°.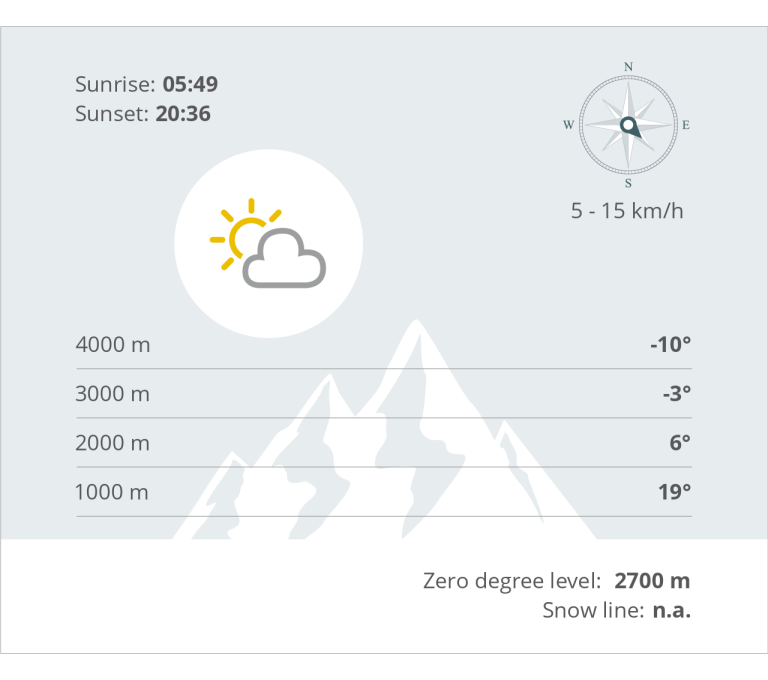 Mountain weather
In the early morning local low stratus clouds, then sunny. Only small cumulus clouds in the afternoon.
wednesday
22
Cloudy
max: 23°
min: 3°

thursday
23
Sunny
max: 24°
min: 2°

friday
24
Sunny
max: 24°
min: 4°

saturday
25
Sunny
max: 24°
min: 5°
HOLIDAY PACKAGES